I decided to make a "fashion" blog (or whatever), mainly because I was bored. Yes, call me lame, but whatever. If Photobucket ever decides to stop having fits, then I can post pictures of what I scanned out of Seventeen & Teen Vogue, & hopefully I won't get sued.
Let me see if Photobucket works, then. First random thing that I find likeable: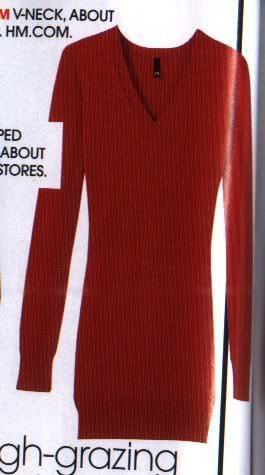 The H&M sweater dress (from the Sept. Teen Vogue). The cheapest thing I think I've ever seen in that magazine ($25) & it looks very comfortable. (The scanner made the lines; couldn't figure out how to get rid of them, but whatever.) I kind of want one. It looks so comfy. ._.

Black polka dot dress! (Sept. Seventeen) Doesn't it look 1940's-esque?
From Sept. Teen Vogue as well; Peterhof castle in Russia. Isn't that amazing?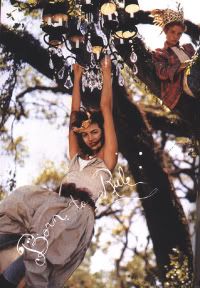 The ads for Vera Wang's new fragrance, "Princess."
Lillian Gish. Isn't she pretty?
The Phantom of the Opera. (I want to see the musical... I've seen the most recent movie (with Emmy Rossum) & the 1929 reissue of the original movie (with Mary Philbin).)
Oh, now I want
this.
(Happy (belated) 40th Birthday, Hansi!)
Thanks for bearing with this... random post. Most of them will probably be like this though, so beware...